COVID-19 UPDATE
Yes! We are OPEN. Fitness Lap Swim and Recreation Swim hours are available without reservations.
*This information is subject to change due to the rapidly changing situation.

Current COVID Guidelines apply. Masks must be worn when walking on the deck or using the restroom. All lounge chairs must remain 6 ft apart.
Normal Rules Apply. All children must be enrolled in the Youth Registration program. A swim test is required for any child, 15 and under to enter the water without an adult.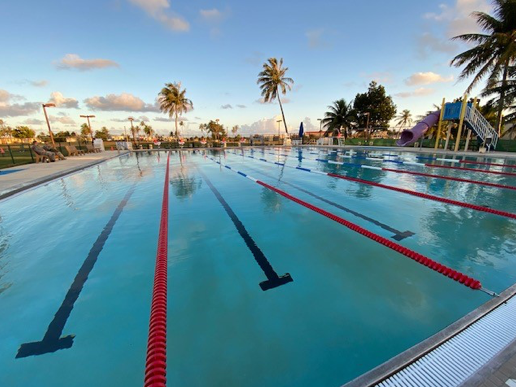 During normal operations, we have a wonderful aquatics program at our pool for all ages and interests. We have Red Cross certified instructors teaching swim lessons to all ages and all ability levels. We have lap swim, open recreation swim, a wading pool for your little ones and we have a picnic area that is available on a first-come, first-serve basis. Check us out! We are conveniently located near housing, directly next to the Youth Center. For any inquiries regarding our swim lesson program contact us through email at andersenaquatics@gmail.com
Services Offered
Swim Lessons for all ages and all levels. *Currently on hold due to COVID-19 and Staff shortage.
Fitness Lap Swim
Open Recreation Swim
25M Pool
Wading Pool *Currently closed.
Picnic Area
---
Your opinion matters! We are conducting a survey to better help serve our Service Members. Click here to take our survey.